Staging a luxury home can be a lot of work. However, since
staged homes sell for 25% more
than unstaged homes, it is crucial to the success of the home selling process, allowing homebuyers to visualize their future in your home. Personal items are counter-productive and often distract homebuyers. Continue reading for more reasons why you should get rid of your possessions when staging a home in Wilmington, N.C.
1. Get a jump start on packing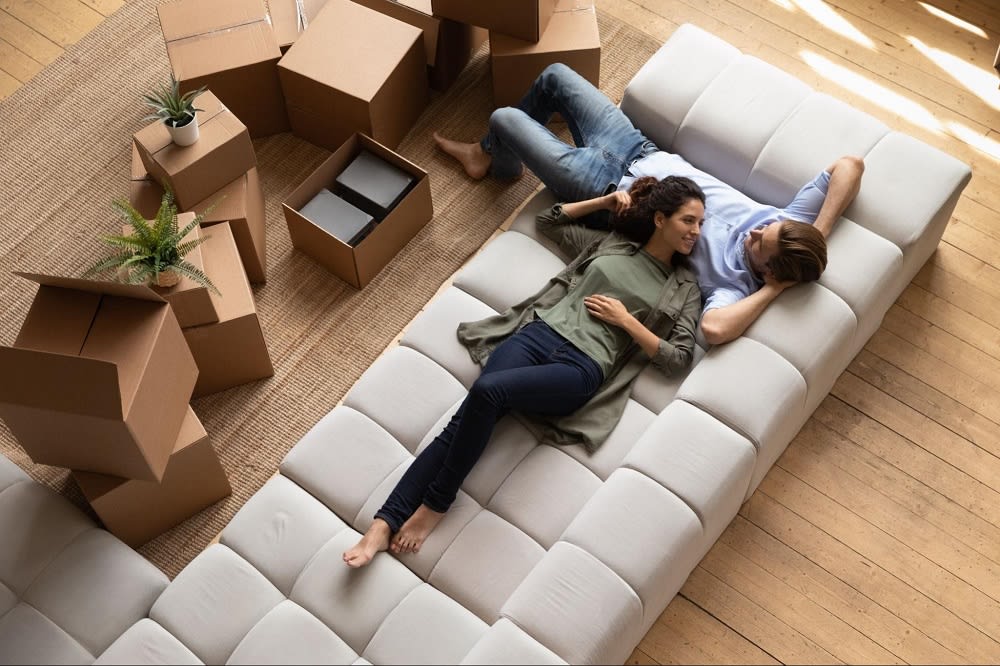 Photo courtesy of Shutterstock
If you are planning on selling Wilmington, NC, real estate, start packing so you can move into your new home quickly. Your home is probably filled with many items, from clothes and shoes to decor and furnishings. While they might be functional and aesthetically pleasing to you, they might not induce the same positive feelings in potential homebuyers. Generally, you should store personal photos, trophies, graduation awards and certificates, pet accessories and food, children's toys, jewelry, valuables, and exercise equipment. When in doubt, store items in your suitcase or somewhere out of view.
2. It can be distracting and problematic
Why pack your possessions in a suitcase, hide them in an off-site storage unit, or move them into your new home? Because they do not appeal to homebuyers, who prefer to see only neutral items in your house. Examples of charged items include religious or political mementos, odorous accessories like trash cans and recycling bins, and germy pet toys. Your potential buyer may have animal allergies, so remove all traces of your pets, their beds, toys, and food. As a rule of thumb, if an item could conceivably stir up negative feelings in at least one person, remove it. Always consult your Wilmington, NC, realtor when in doubt whether an item should stay or go.
3. Make your home appear bigger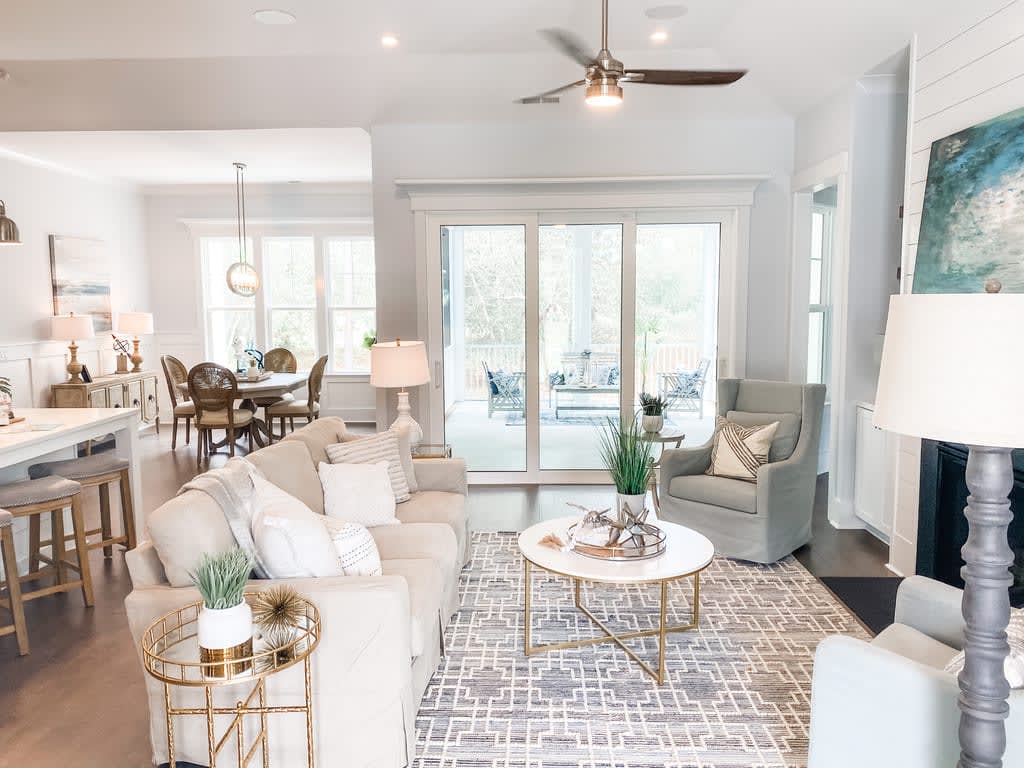 Photo courtesy of Erin Sullivan
Another disadvantage of personal items is that they can make your home appear smaller. Larger and more spacious homes are desired by many homebuyers, including some
36% of millennials
. The more items you displace, the more spacious your home will appear. Consider removing the following items to make your home appear bigger, more adaptable, and more engaging.
Rugs and bath mats
Consider removing area rugs and bath mats. Do not use these rugs to cover up any floor damage, as it will only foment distrust and negative feelings in the homebuyer. Only keep or buy a new area rug or bath mat if it will enhance your space. For example, consider
this luxury home
in Wilmington with minimal area rugs that help to create more palatial rooms. Always consult your Wilmington, NC, realtor to determine if adding a gorgeous area rug or bath mat would suit your situation.
Extra bookshelves and chairs
Despite the pleasing function of having extra bookshelves and chairs, they can make a space appear smaller than it is. Consider removing extra bookshelves and only keeping one. In addition, keep only the necessary chairs. For example, this staged
Wilmington, NC, real estate property
features near empty bookshelves and strategically placed chairs to emphasize space.
Colorful decor
Consider the decor on your shelves, counters, and walls. If the space is too bright, you might want to remove them. When staging your home, consider the neutral colors for their versatility. For example,
this single-family Wilmington home in a waterfront community
uses neutral colors with splashes of strategically placed color to create an elegant and enchanting space.
Some clothes and shoes
Consider removing some of your clothes and shoes so that potential home buyers can see the size and depth of the closet. A closet that looks organized and well-kept can
increase the value
of your home. The closet will not look too overwhelming or cluttered with a small selection of clothes and shoes. As a result, potential homebuyers will better visualize their belongings and recognize the great potential for storage options.
4. Personal items you can keep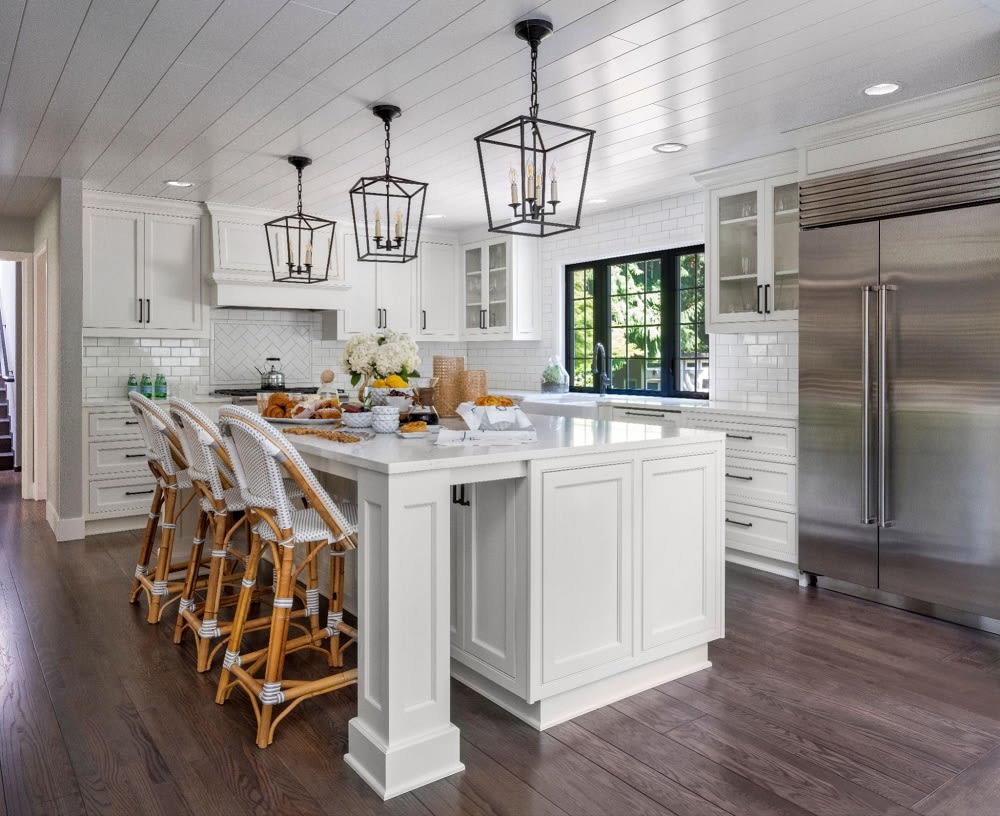 Photo courtesy of Shutterstock
To create a space that can appeal to a wide array of homebuyers, you need to keep a few personal things. Because every home is different, what you should keep in a staged home might differ from your neighbor's. Always consult your real estate agent to determine what you can keep in your staged home for sale.
Some kids' toys
If you are staging your children's bedroom or a playroom, keeping a few of their toys can be a good idea. Choose to keep only those toys in excellent condition, and keep them organized in baskets and shelves. Potential homebuyers will better imagine their kids' rooms if a few select toys are in the kids' rooms or playrooms.
Neutral artwork
While you must store controversial artwork, consider adding a piece of neutral decor. Sometimes suitable paintings amplify the overall vibe of your home for sale, emphasizing certain features of the space.
Appliances
Consider keeping major appliances such as washers and dryers, refrigerators, microwaves, and dishwashers so that homebuyers can see how their appliances will fit in the space. Furthermore, consider keeping smaller appliances such as popcorn makers and blenders if they do not clutter up the kitchen space. For example,
this single-family staged home
has a variety of appliances strategically placed so the kitchen does not appear cluttered.
Professional photos
Generally, you should remove most of your photographs. However, you can consider adding one or two professionally taken pictures in strategic places in the home. For example, a prominent landscape photo above the mantle can help elevate the room and create a warm and cozy vibe.
Knowing what to get rid of during the staging process can be a challenge. That is why you should work with an excellent real estate team of experts like the
Beatty Pittman
Team. Their agents have an impressive array of 8,000 properties sold since 1993 and nearly $2 billion in sales transactions over 30 years. And many agents on the team have professional Staging and Design Experience to help our clients succeed. Schedule a consultation with the
Beatty Pittman Team
today!