With several luxurious Wrightsville Beach and Bald Head Island homes for sale, diving right in and securing a stunning piece of waterfront real estate for yourself is tempting. Still, if this is your first time buying a coastal waterfront home, there are some things you need to know before taking the plunge. Buying a coastal waterfront home is more than finding the perfect view and pulling out a checkbook.
With over $1.9 billion in total sales and over 8,000 properties sold since 1993, we at the
Beatty Pittman Team
know a thing or two about buying the perfect waterfront home and can help you determine the ideal fit for your real estate needs. Here's our advice for luxury home buyers.
When is a property considered waterfront?
Water-based properties come with different classifications, each with criteria that affect the conditions of purchase. Waterfront property is any piece of land situated at the edge of any body of water. However, is it a water view, water access, or waterfront property? Believe it or not, these distinctions can make a price difference, so it helps to know.
There are several types of waterfront property, from the lakefront to the riverfront, but for this explanation, we'll focus specifically on waterfront properties along the coast. There are three main types: water view, water access, or waterfront.
Photo courtesy of Beatty Pittman Team
A water view property provides a scenic view of the water. However, the property does not sit directly on the water. Therefore, these properties tend to be more affordable than their waterfront counterparts.
A property with water access often has an interconnected pathway that provides access to a body of water, whether by beach, pier, or shared dock or walkway. Be sure to inquire about whether the path of a water-access property is public or private.
Finally, the waterfront property: a property with direct access to the water, whether by private dock or beach connected to your property.
Understanding the differences between these terms will help you make better use of time by narrowing down the types of waterfront properties to check out.
Shoreline elevations
North Carolina has 300 miles of ocean shoreline and another 1,200 miles of coastline along bays and inside the barrier islands. Understanding the elevation of the coastal area you're considering purchasing in is important.
In Wilmington, the average elevation is 36 feet above sea level, with some areas reaching as high as 75 feet above sea level. Compared to South Carolina's low country shorelines which are negative sea level in several areas and often contend with coastal flooding, Wilmington really measures up. Shoreline areas north of Wilmington near Topsail Island offer bluffs with increased elevations and scenic views, as well as many areas along The Cape Fear River.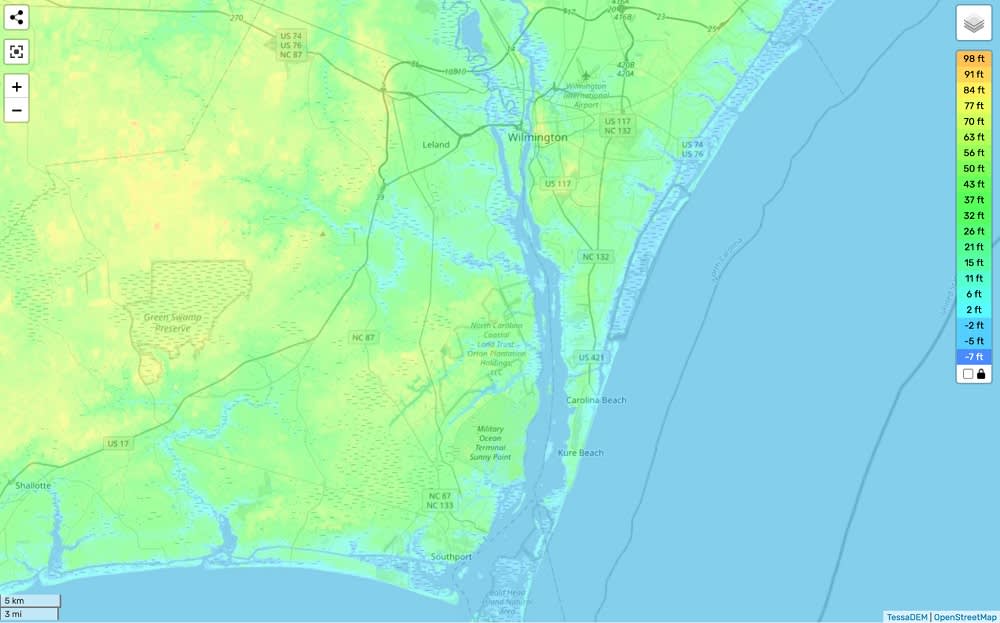 Seawall inspection
While we're discussing preventative measures, it's a good idea to inquire about the seawall if there is one. The purpose of a seawall is to protect your property from upland erosion, rising tides, waves, and hurricanes. Constant exposure to environmental forces can lead to deterioration over time.
A seawall must be inspected professionally every five years to maintain its structural integrity. Ask an experienced agent about when the seawall was last inspected. Additionally, it's a good idea to determine whether homeowners have to take on maintenance costs themselves or whether or not there's a community funding pool.
Insurance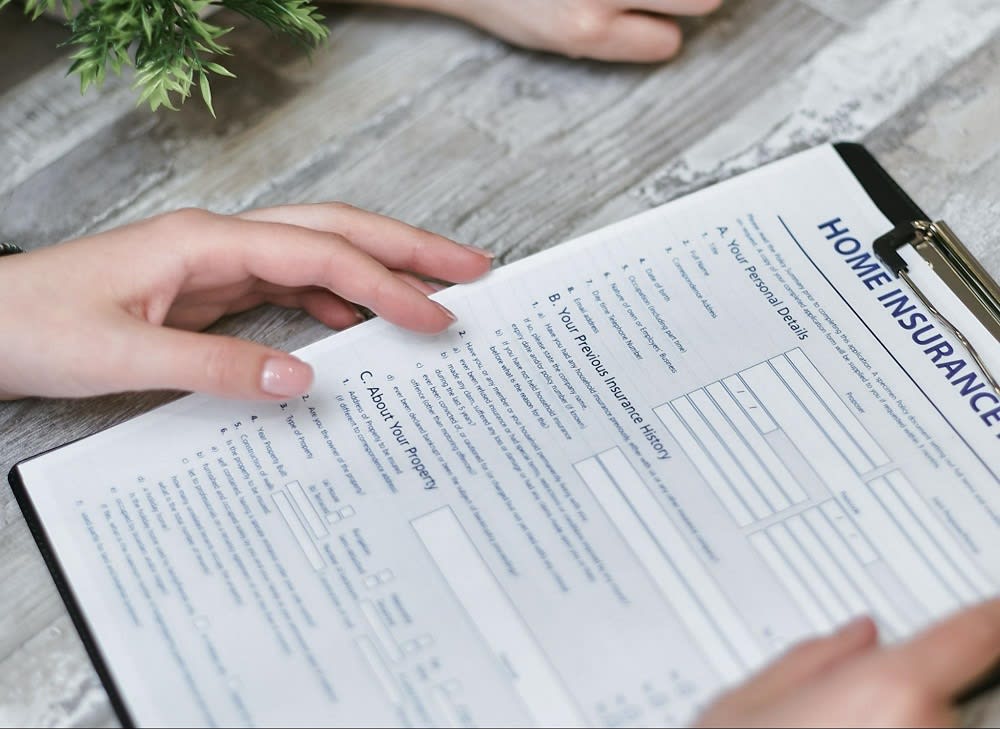 Photo courtesy of Pexels
With gorgeous year-round weather in southeastern NC, it's easy to get comfortable enjoying your coastal waterfront home's amenities. However, every once in a while, the weather can be unpredictable. When this happens, you want to prepare by being adequately insured. Our preferred insurance agents will recommend the appropriate flood and wind and hail insurance policies to make sure you're sufficiently covered!
Carefully inspect your property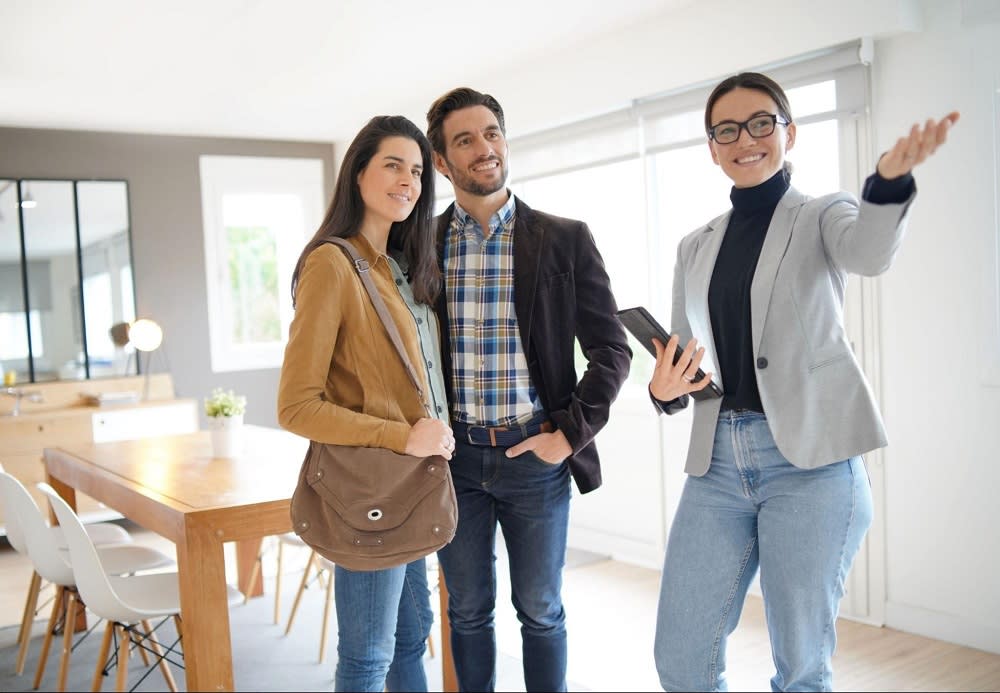 Photo courtesy of Shutterstock
Waterfront homes are constantly exposed to elements like salty air and moisture, increasing the potential for corrosion and damage. Before you buy, walk around your property and carefully inspect it. Keep a close eye out for mold, mildew, cracks in the foundation, any siding that might be coming loose, and anything else that might require additional maintenance attention. If your property has a basement area, it's also a good idea to check thoroughly for any signs of previous flooding.
Awareness of any problematic areas on the property can save you time and trouble by being proactive and taking the necessary precautions to ensure your new home stays looking new for years to come.
What can you build? What can't you build?
Your dream waterfront home should be as close to perfect for you as possible. Sometimes, renovations and add-ons, like installing a new boat dock or seawall, are necessary. Government agencies can be stringent and difficult to deal with, especially in upscale beachfront communities, so it's a good idea to look into what you can build, what you can't, and the required permits. While you're at it, it's also a good idea to research which water activities are allowed in your area due to restrictions specific to different regions.
Find an experienced agent
Now that you're up to speed on what to expect when buying a coastal waterfront home, the next step is to find an experienced agent who specializes in coastal waterfront properties and is familiar with all the requirements in your area, including any hidden costs that might be waiting to catch you off guard. Finding the right agent can be the difference between a pleasant and effortless buying experience or a nightmare.
At the
Beatty Pittman Team
, our award-winning real estate team is dedicated to helping you find the perfect Wrightsville Beach and Bald Head Island, NC, homes or other gorgeous properties along the coast. With over 20 years of experience, the expert team is ready to guide you through every step, ensuring that the process is seamless and rewarding. Contact us today and see all of the stunning
signature properties
we have to offer!
*Header photo courtesy of Beatty Pittman Team